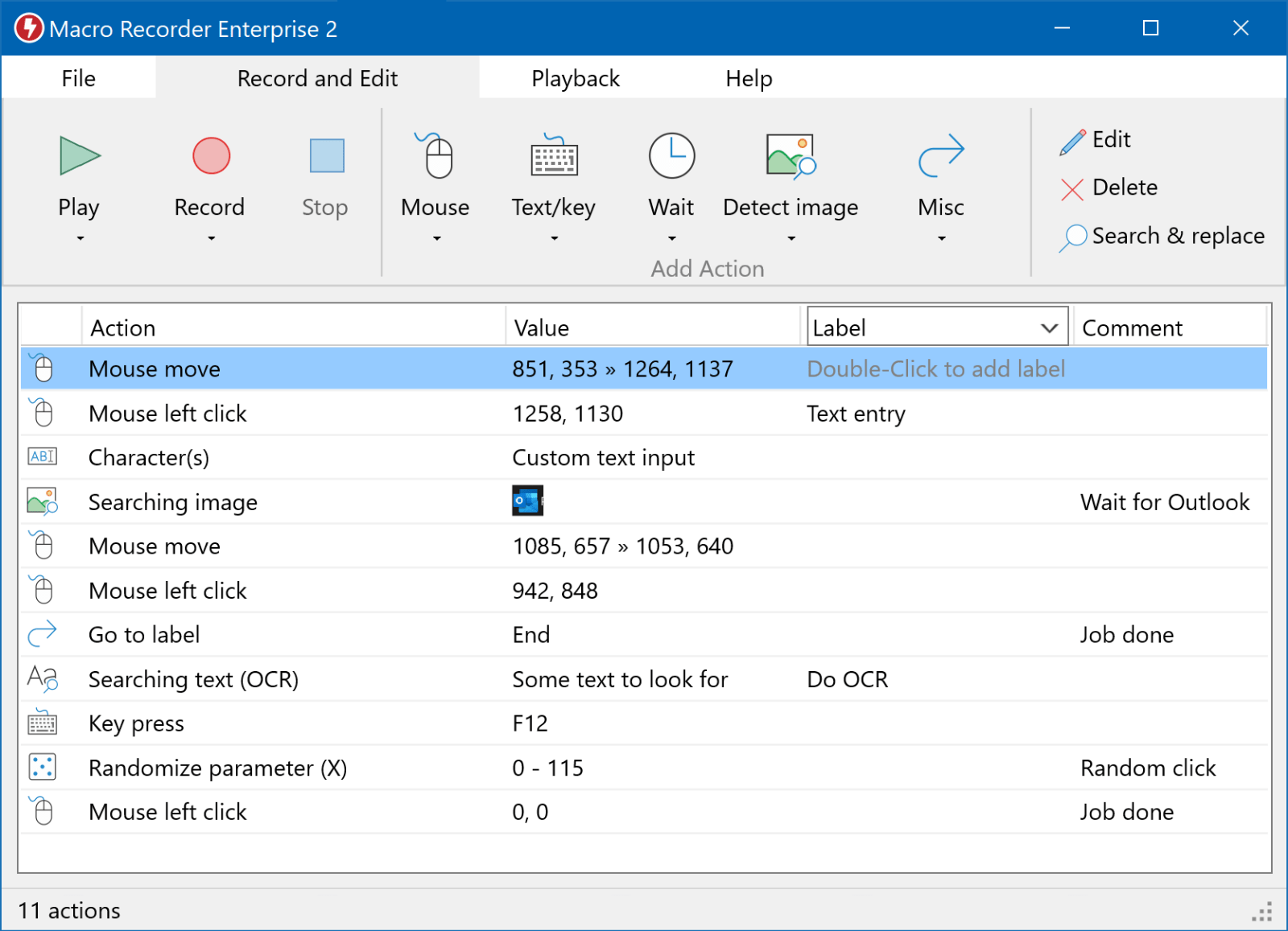 Software Test Automation
No-code Windows and Mac software test automation
Macro Recorder is a powerful tool to automate your software testing projects. Without a single line of code, it records your actions and replays them on command to automate repetitive tasks.
Try the free demo now!
Simplify Testing, Amplify Efficiency
Macro Recorder is a powerful no-code solution for automated software testing. Our aim is to elevate your QA processes, making them more efficient, reliable, and seamless than ever.
Why Choose Macro Recorder for Automated Testing?
Traditional software testing methods with their complex unit test programming are time-consuming error. Macro Recorder optimizes your workflow, freeing up your time and ensuring accuracy in all tests. This increases productivity.
Your Testing, Automated
Our robust, user-friendly tool allows you to effortlessly create, manage, and execute automated tests. Macro Recorder supports multiple platforms and integrates seamlessly with popular development environments.
Detect Errors Efficiently
Catch bugs earlier and more effectively. With Macro Recorder, you can run tests as often as needed, at any time, ensuring prompt detection and resolution of issues. This minimizes risk and enhances the stability of your software.
Scale Without Limitations
Whether you're testing a small application or a large, complex system, Macro Recorder adapts to your needs. Our tool scales to meet your requirements, making it simple to manage and monitor all your tests.
Detailed Reporting, Simplified
Receive comprehensive, easy-to-understand reports after each testing cycle. Macro Recorder provides valuable insights into test performance, helping you to fine-tune your processes and deliver outstanding software quality.
Ready to revolutionize your software testing process? Try Macro Recorder today and experience the future of automated testing.