First Aid
Can Macro Recorder perform optical character recognition (OCR)?
Optical character recognition (OCR) is the electronic conversion of text written on the computer display into machine-encoded text.
Macro Recorder v2 cannot convert written text into machine readable text but it can detect images on the screen. This can be used to identify different text (which is just an image on the desktop) and branch to different sections of the macro script.
Example: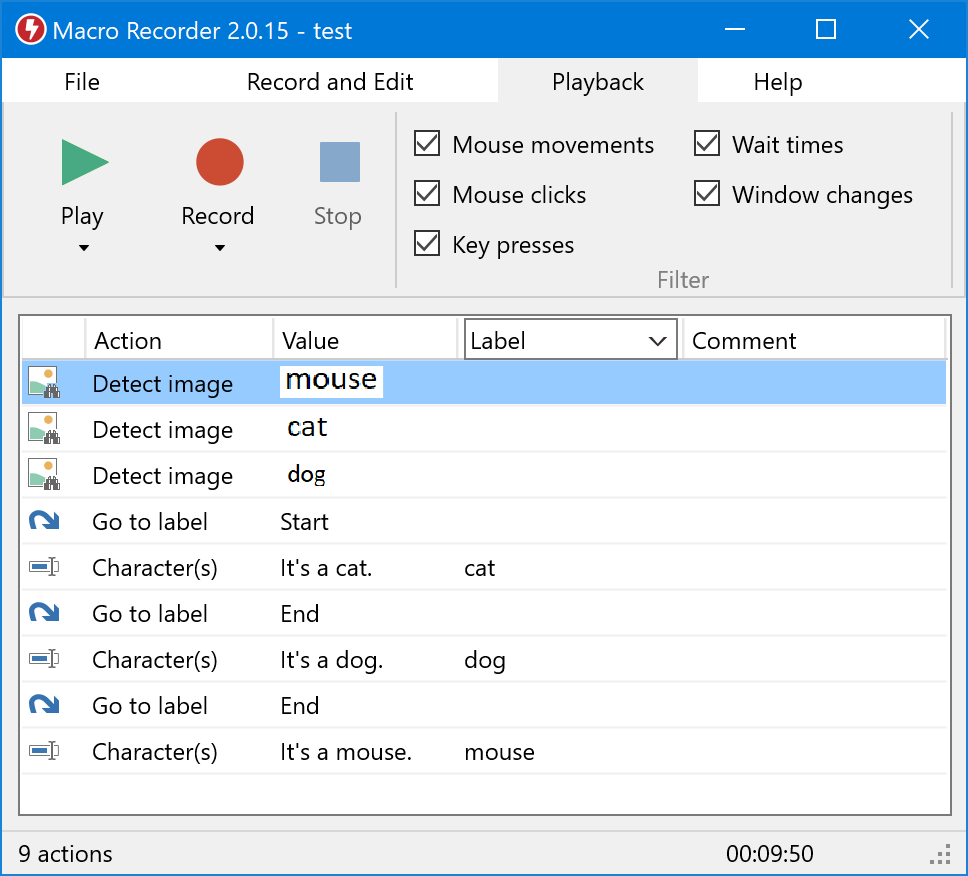 The detect image actions look like this: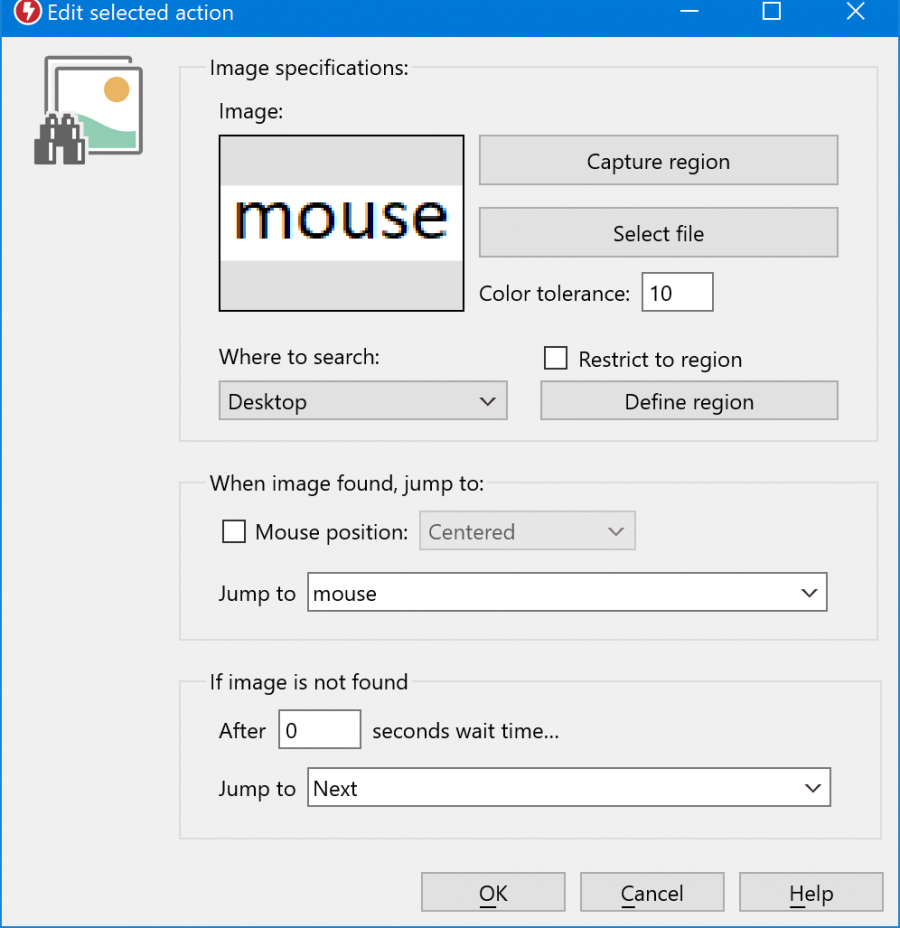 What is included in the purchase?
Your purchase includes the right to use the software, as well as updates and upgrades, which we publish within the maintenance period you have chosen.
A special feature of our offer is that it also includes all new major versions with new functions.
Can Macro Recorder be used as a mouse auto clicker?
Macro Recorder can be used as an mouse auto clicker with ease:
To perform auto clicks, simply add and configure a mouse click action.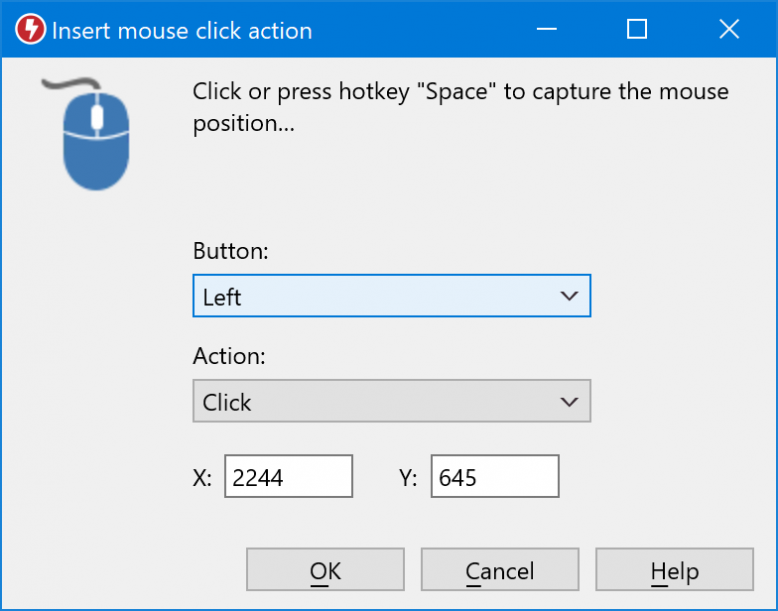 You can specify the coordinate of the click on the desktop, the click option (left-/right or double-click).
If required, you can also configure Macro Recorder to click and keep clicking while performing additional tasks, such as keyboard input or mouse movements.
Can macro recordings be scheduled?
Macro Recorder can utilize the "task-scheduler" built into Microsoft Windows in combination with our productivity solution PhraseExpress.
We believe, that you don't need another background program or service occupying extra memory and consuming CPU power while the Windows scheduler is running anyway. By using Windows scheduler, you have one central place to check out what is scheduled on your computer.
Is Macro Recorder spyware?
No, Macro Recorder does not have any "stealth mode" and is not designed to work as a spyware. You can recognize a recording by the Macro Recorder icon in the task/menu bar.
Is maintenance included in the license?
Yes, a license always includes maintenance for the selected term of one, three or five years.
This ensures that you can always use the latest software. You cannot purchase a license without maintenance.
However, if maintenance is expired for your license, you can renew maintenance at discount.
When does the maintenance term start running?
The maintenance term starts with the date of purchase.
License keys are dynamically generated at the time of purchase. The end of maintenance is branded into the license key and can be read that out from the first set of 4-digits, e.g. "0421" means April, 2021.
What happens after the end of maintenance?
Your software installation will continue to work. However, your license key no longer works for security-critical security updates and we recommend to renew the maintenance. Returning customers get discount.
Is the license a subscription?
No, the software is no subscription but a single purchase with a one-time payment. There is not recurring payment.